When To Use Surface Mount Adhesive Glue To Bond SMT Components And Bottom Side Underfill Chip Bonding
Best Epoxy Adhesive Glue Manufacturer
When To Use Surface Mount Adhesive Glue To Bond SMT Components And Bottom Side Underfill Chip Bonding
Several situations call for the use of an adhesive to bond SMT components. Find out how you can determine which type of adhesive is needed and what conditions will require a different bonding method altogether.
When Should You Use Surface Mount Adhesive To Bond SMT Components?
In general, adhesives are used to bond SMT components in two situations: when the component needs to be mounted on an uneven surface or when the joint between the part and the substrate needs to be highly flexible.
Uneven Surfaces
If the surface on that you're mounting the SMT component is uneven, you'll likely need to use an adhesive to ensure that the element is secured correctly. This is because getting a good mechanical connection between a rough surface and an SMT component can be difficult. Additionally, adhesives can help fill in any gaps between the surface and the component, further improving the bond.
Highly Flexible Joints
Another situation where you might need to use an adhesive is creating a highly flexible joint between the SMT component and the substrate. For example, this might be necessary if the device you're assembling will be subject to vibration or other kinds of movement. In these cases, using an adhesive can help reduce joint stresses and prevent damage to the components.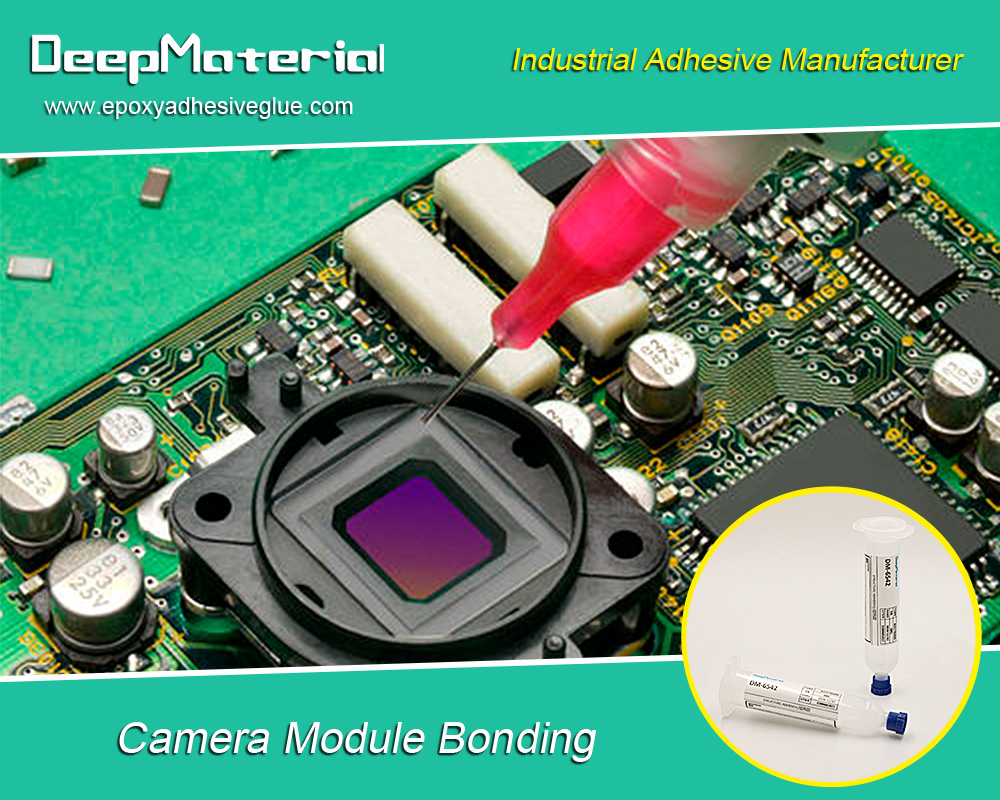 Why use surface mount adhesive to bond SMT components?
Adhesive can be used to bond SMT components in several circumstances. For example, adhesive can be used to attach SMT components to a substrate when soldering is not possible or desirable. Adhesive can also protect SMT components from vibration and thermal stress. When selecting an adhesive for bonding SMT components, it is essential to consider the properties of the adhesive, such as cure time, adhesion strength, and thermal resistance.
Why is it essential to use the correct adhesive when bonding SMT components?
The choice of adhesive is essential when bonding SMT components because the adhesive must be compatible with the materials being bonded and have the appropriate properties for the application. For example, an adhesive that is too weak will not hold the SMT components in place, while an adhesive that is too strong may damage the SMT components or the substrate.
Types of adhesives
-Epoxy resin: This is the most popular type of adhesive used in SMT applications. Epoxy resins come in two parts, the resin and the hardener. Once mixed, they chemically react to form a strong bond.
-Acrylic adhesive: Acrylic adhesives are two-part systems consisting of a resin and a hardener. They cure through evaporation rather than a chemical reaction and generally have a shorter curing time than epoxy resins.
-Silicone adhesive: Silicone adhesives are single-part systems that cure via exposure to air or moisture. They have excellent thermal and electrical properties, making them ideal for high-temperature or sensitive electronic applications.
Surface Mount Adhesive Selection
SMT adhesives are liquid or semi-solid materials that are applied to the surface of an object to form a bond between that object and another. Many types of SMT adhesives are available, each with its own advantages and disadvantages. The type of adhesive you use will depend on the application, the materials used, and the desired strength of the bond.
Common SMT adhesives include:
Acrylic adhesives: Acrylic adhesives are strong and have good resistance to heat and chemicals. They are available in both clear and opaque versions.
Epoxy adhesives: Epoxy adhesives are powerful and resistant to heat and chemicals. They are available in both clear and opaque versions.
Silicone adhesives: Silicone adhesives are flexible and resist heat and chemicals. They are available in both clear and opaque versions.
Urethane adhesives: Urethane adhesives are flexible and resist heat and chemicals. They are available in both clear and opaque versions.
Adhesive application and curing process
Adhesive application and curing are essential steps in assembling surface mount technology (SMT) components. The adhesives used to bond SMT components must be compatible with the joined materials, and the application and cure conditions must be controlled to ensure a robust and reliable bond.
Two basic types of adhesives are used in SMT assembly: conductive and non-conductive. Conductive adhesives are typically used to join metals, while non-conductive adhesives are used to join dielectrics. The choice of adhesive depends on the materials being joined and the desired electrical properties of the finished assembly.
The adhesive application process must be carefully controlled to ensure that the correct amount of adhesive is applied to the joined surfaces. Too little adhesive can result in a poor bond, while too much can cause voids or other defects. To ensure a consistent bond, the adhesive must also be evenly distributed across the surface.
After application, the adhesive must be cured to achieve optimal strength and reliability. Curing can be accomplished using heat, UV light, or a combination. The cure time and temperature will vary depending on the type of adhesive and the materials being joined.
Following these steps, assemblies made with SMT components can achieve strong, reliable bonds that meet or exceed customer expectations.
Using a vacuum as an alternative to adhesive bonding
In some situations, a vacuum can be used as an alternative to adhesive bonding. For example, when bonding SMT components to a substrate, a vacuum can hold the components in place while the adhesive is applied. This can be helpful if the parts are not evenly spaced or the surface is not entirely flat. A vacuum can also remove air bubbles from the adhesive before it dries.
Another advantage of using a vacuum is that it can be easier to control than adhesive bonding. With adhesive bonding, it can be challenging to apply the adhesive evenly, leading to uneven drying and results. Vacuum can help ensure that the adhesive is evenly distributed.
Finally, a vacuum can be less messy than adhesive bonding. Adhesive bonding can often require using solvents, which can be messy and difficult to clean up.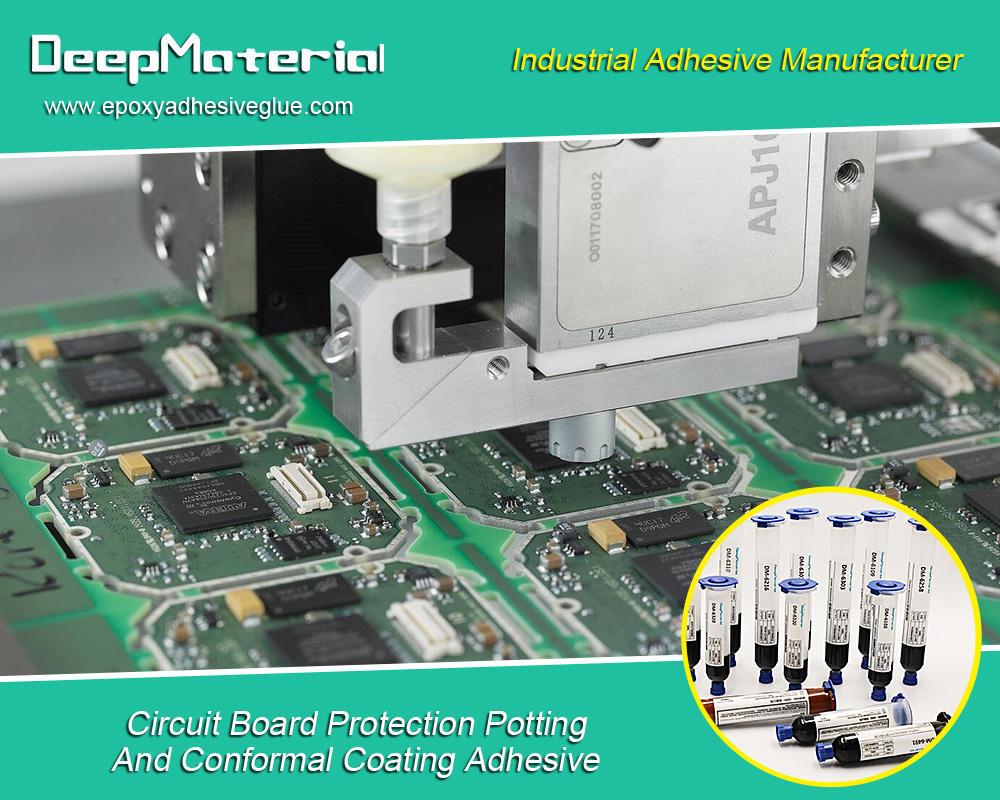 For more about use surface mount adhesive glue to bond smt components and bottom side underfill chip bonding,you can pay a visit to DeepMaterial at https://www.epoxyadhesiveglue.com/what-is-smt-epoxy-adhesive-and-how-to-apply-smd-epoxy-adhesive/ for more info.