The need of the best tablet LCD screen bonding adhesive glue for TV led acf cof lcd bonding
Best Adhesive Provider
The need of the best tablet LCD screen bonding adhesive glue for TV led acf cof lcd bonding
One of the areas that keep on improving today is displays. Displays play a major role today, and they need to be improved even more as we progress with innovations. Displays need to be improved with time regarding brightness, color, and detail. This is what sets one display apart from the next. This is very true in the case of consumer-grade displays like computers, smartphones, smartwatches, and televisions.
One of the things that leads to better displays is the high standards that increase every day. You need to find the best adhesive possible to achieve the best outcomes.
Why you should find a high-quality adhesive
A good adhesive gives the best outcomes on your displays at all times. The use of adhesives is a good idea when you want to enhance plasma and LCD screens, outdoor kiosks, monitors, mobile phones, navigation systems, and so many others.
It is important to work with a manufacturer who creates special formulations to achieve invisible and crystal-clear bonds as needed. Such adhesives are capable of glass-to-plastic, glass-to-glass, and plastic-to-plastic bonds. If you settle for UV adhesives, then they should be designed in a way that maximizes the transmission of light brightness, accurate color, and clarity of LCDs.
The use of an adhesive reduces air entrapment. This ends up creating strong bonds, which is necessary if you are to get the best panel strength. The adhesives are very common in laminating cover glass, LCDs, and touchscreens that need to be used for mobile phones, kiosk panels, and monitors.
UV curing adhesives for LCDs
When UV is used, it means curing can be achieved on demand. This is to say, you can reposition the substrates as needed and in the most precise manner before exposing the adhesive to UV. When you use a good adhesive, you only need a thin layer that helps reduce the weight and overall cost of the product.
The other reason an adhesive is the best in LCD applications is that it can offer a good barrier against stress. These adhesives improve the readability of the product as well as any warranty costs that could exist. Since the adhesives are available in various viscosities, you should be able to find one that is the best for your particular application.
The use of UV means optically clear bonds that are bubble-free, clear, and cure fast. Getting a one-component solution is best since you don't have to pay attention to mixing ratios.
Advantages of UV adhesives in bonding LCDs
Some advantages are associated with LCD bonding using UV adhesives. LCD screen adhesives are very important, and you must be careful with your choice. With UV adhesives, you enjoy many advantages, including:
Very fast cure with a great bond strength to handle different substrates
The easiest flow characteristics to help with flat panel lamination
Low shrinkage that leads to minimal distortion once the full cure has been achieved
Good chances or reworking
Great optical clarity
Flexible with low modulus and low stress
Very low chances of yellowing, which means better light transmission, greater brightness, better clarity, and great contrast ratios transmission
More enhanced plasma and LCD screens
Better thermal cycling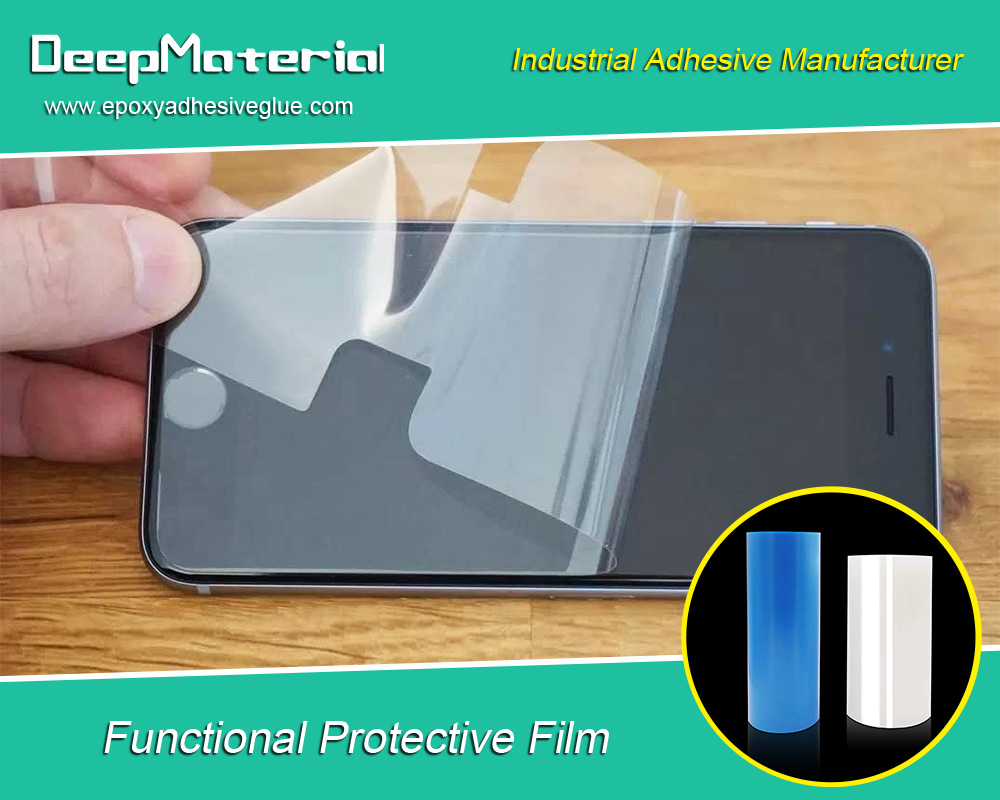 At deep material, we have LCD screen adhesives formulated specifically for use in areas where invisible bonds and crystal-clear outcomes are needed. You can choose high-quality products or get a custom solution to meet your needs.
For more about The need of the best LCD screen bonding adhesive glue for TV led acf cof lcd bonding,you can pay a visit to DeepMaterial at https://www.epoxyadhesiveglue.com/sourcing-the-right-lcd-screen-adhesive-glue-for-the-best-optical-bonding/ for more info.