The Advantages of UV Curing Epoxy Adhesive Over Other Adhesives
Best Epoxy Adhesive Glue Manufacturer
The Advantages of UV Curing Epoxy Adhesive Over Other Adhesives
The UV Curing Epoxy Adhesive has become a dominant force in the adhesives market in 2023. Its efficiency and other benefits have made it a top choice for many fabricators and assemblers today. For instance, anytime curing and drying of inks, adhesives, and coatings is required, UV adhesives have appeared as the best option.
The discovery and advent of UV glues has brought about the elimination of many inefficient ways of creating bonds on various substrates. If you are here to find out more about such an adhesive, you have come to the right place.
This post will reel out the benefits of UV Curing Epoxy Adhesive and how they have developed over the years.
Replacement for 2-Part Adhesives
It is no longer news that fabricators and assemblers are trying to forget the days of 2-Part adhesives. The use of 2-Part adhesives is not as straightforward as when you are using UV adhesive solutions.
You need to mix the two-part adhesives perfectly for it to work as expected. After the mixing, the adhesive can start curing in the bonding area.
The introduction of UV adhesives has eliminated all those difficulties. UV Curing Epoxy Adhesive can be applied directly on the bonding surface without carrying out any mixing.
No More Solvent Removal
It was impossible for you to buy some adhesives and start using them right away. That was not the procedure. Some adhesives require that you remove every solvent in them before application. This is necessary to enable the adhesive functional optimally.
The most recent UV Curing Epoxy Adhesive can be used differently. It allows you bond surfaces without any solvent removal. It is as simple as filling the adhesive into your dispensing tool and administering it accordingly.
Ensures Higher Productivity
Manufacturing processes can be tedious. All the processes need to be efficient for productivity goals to be achieved. If bonding different item parts is an aspect of the production process in any manufacturing industry, then you need an effective adhesive to help you get the job done.
This is where using the right adhesive matters a great deal. Using conventional adhesive will only amount to more time-wasting and may need more labor.
UV Curing Epoxy Adhesive is certainly gaining more traction at the moment because of how efficient it is. This type of adhesive can cure in less than a minute and a strong bond will have been formed. No labor needed. Part positioning will be accomplished in shorter time. All these put together will bring about a higher productivity.
Churning Out Similar Products
There is the need to ensure that all products produced by a certain manufacturer look the same. Any attempt to market products that do not look similar will lead to losses. That is one of the challenges assemblers have to deal with in manufacturing industries. The problem is more pronounced when conventional adhesives are used.
Thankfully, you don't have to bother about that when you use UV adhesives. UV Curing Epoxy Adhesive makes the process of part-positioning look extremely simple. At the end of the day, flawless products are manufactured. Fabricators seem to have less of a headache with UV glues.
Cost Saving
UV adhesives are not only admired for the significantly shorter cycles, but are also recognized for saving cost of production. That is because over time UV Curing Epoxy Adhesive has proven to be as good as its overtly expensive counterparts even though you can get them at low costs.
So, if you are on a budget and will prefer a glue that works just fine, you can tag along with epoxy adhesives.
User-friendly Adhesives
Using UV glues has ensured many benefits for today's manufacturers. Manufacturers no longer need to struggle for certain things with UV adhesives.
One of the benefits of using UV Curing Epoxy Adhesive is it is easy to use. User-friendliness was deliberate. As such, anybody can dispense UV adhesives without thinking of any serious consequences.
Other adhesive solutions are not that easy to use. Some of them require a high level of experience and technicality before you can use them. And when they are not applied correctly, the consequences are dire.
Zero Post-Thermal Cure
Curing is very important when it comes to adhesive solutions and how they are used. Curing simply refers to how bonding is formed. For most adhesives, they need some form of heat for curing to occur. That sort of curing has its advantages and disadvantages.
The good news about UV Curing Epoxy Adhesive is it does not require any form of heat for curing to occur. It just needs to be exposed to UV light and the curing will be activated. In some cases, curing still completes even when the UV light has been accidentally turned off.
Environment Impacts
Adhesive applications have their various degree of impacts on the environment. Whether it is just heat-related or chemically-related, environmental effects should not be overlooked. Some adhesives have negative impact on the environment due to their chemical composition. And some others affect the environment because of the intensity of heat used for the process.
UV adhesives are safer and more environmentally friendly. UV glues work on surfaces without causing any havoc. This is one reason why manufacturers are scampering after them. No EIA (Environmental Impact Assessment) is needed before using UV Curing Epoxy Adhesive.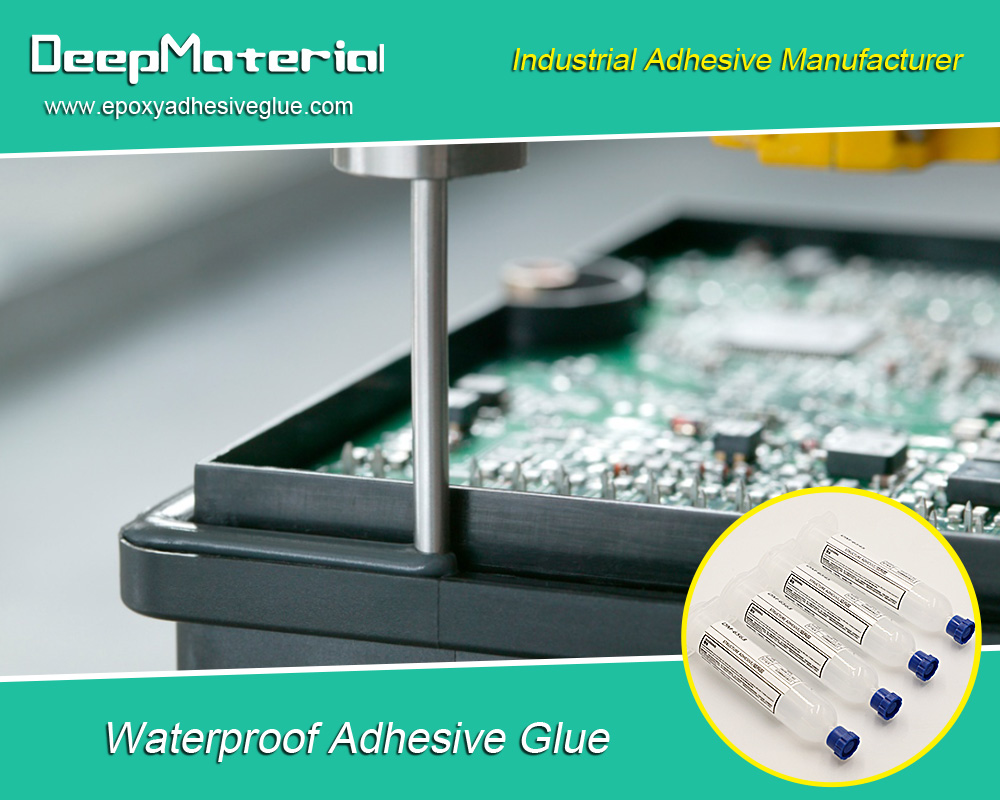 Conclusion
This post has said so much about UV Curing Epoxy Adhesive. I am sure you are now acquainted with some of the benefits of UV adhesives. From ensuring higher production numbers to better quality products, UV glues have brought some good changes in the manufacturing industries. We also learned that UV glues are safer for users and the environment. Also, you do not need to be an expert assembler before you can apply UV adhesive solutions. They are built to be user-friendly. If you are considering a reputable UV adhesive to use in your manufacturing company, you can get started with UV Curing Epoxy Adhesive.
For more about choosing the advantages of UV curing epoxy adhesive over other adhesives, you can pay a visit to DeepMaterial at https://www.epoxyadhesiveglue.com/uv-curing-uv-adhesive/ for more info.