UV Curable Epoxy Adhesives Glue Are Good For Different Applications
Best Adhesive Provider
UV Curable Epoxy Adhesives Glue Are Good For Different Applications
UV-curable Epoxies make some of the best alternatives to traditional optical products that are oven cured. The epoxies are generally photocurable and fast in curing, thus greatly simplifying the handling processes, especially when dealing with single-component systems. Single-component systems require no mixing and cure over seconds or just a few minutes. Their unlimited pot life has also made them cost-effective, even for small projects.
UV adhesives make it possible and easy to align, tack, position, and control the flow of the epoxy material in required areas. The parts requiring bonding can be batched and cured in large groups, and this eases the processing of products in different applications while offering reliability that is as good as the traditional thermal curing options. UV curable epoxy adhesives have a reputation for industrial use; they are suitable even for medical device applications, PCB assembly, and fiber optics. In fiber optic applications, for instance, you can use epoxy in:
Fiber optic patch cord and cables
Fiber optic components and splice
Photonic and camera applications
Lens holding
Sensors and radiation detectors
UV curable adhesives from epoxy offer high-precision bonding for optics and fiber optics. You can easily use a UV spot lamp to cure the bond. The other features that make the UV curable epoxy adhesives suitable for different applications are:
Excellent transmission – Epoxy adhesives have a transmission of up to 98% in thick layers. It is a feature that makes it possible to fill gaps quickly and easily without compromising the functionality of the components.
Quick curing – UV curing adhesives are generally preferred because of how fast they cure. Epoxy can actually be pre-cured within seconds and can fully cure within minutes. A 100mW UV lamp might be all you need to achieve the strong bond that you are looking for. The epoxies also dark cure, which means that the crosslinking continues even after the light source is turned off. The photoinitiator generates an acid initiator, which continues after turning off the light, thus allowing shadow curing at a small degree.
High-quality bonds – UV-curable Epoxy adhesives offer high quality bonds that are just as high and reliable in performance. The adhesives are designed to offer optical clarity and lesss strain and outgassing. The feature is especially important in fiber optics, commercial optics, aerospace, and military applications.
Average shrinkage – UV epoxies have low shrinkage of between 1 and 5%. This is not as bad as acrylate adhesives, whose shrinkage can go up to 15%. When there is low shrinkage, low internal stress is the result, and it, in turn, aids adhesion increases. Epoxy adhesives are not subjected to oxygen inhibition as it with acrylate systems. The reliability and adhesion of epoxy adhesives are on another level; you get only excellent results every time.
UV curable epoxy adhesives offer excellent bonds required in serious applications. DeepMaterial manufactures some of the best epoxy adhesives you can need for any application. The company has a reputation in adhesives thanks to the top-quality products it manufactures. Work with the best to get the best bonding results in any given area!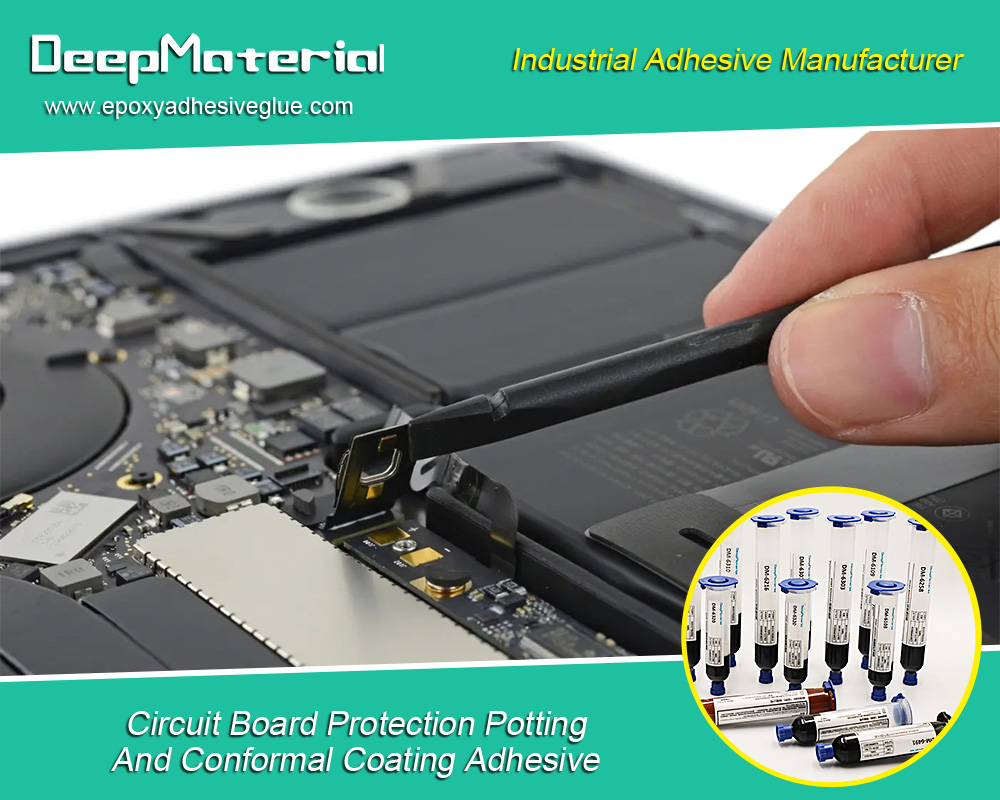 For more about uv curable epoxy adhesives glue are good for different applications,you can pay a visit to DeepMaterial at https://www.epoxyadhesiveglue.com/why-you-should-pick-uv-curable-epoxy-adhesive-from-uv-cure-epoxy-resin-manufacturer/ for more info.