VR headset bluetooth adhesive glue options to consider for bonding products and assembly solutions
Best Epoxy Adhesive Glue Manufacturer
VR headset bluetooth adhesive glue options to consider for bonding products and assembly solutions
We have devices all around us today, making life so much better. Bluetooth speakers and devices have a role in modern life, and the market value of these devices is expected to increase even more in the coming years. This will be made possible by the proliferation of all sorts of portable devices, AI-assisted speakers, house alarm systems, smart cars, wireless headphones, and bathroom speakers.
Adhesives have a major role in the repair and assembly of speakers because of their application simplicity, strong bonding, and lightweight features. The other advantage associated with using Bluetooth adhesives is that they save on costs, give a better appearance, and they are way better at absorbing vibration and noise. Today. There is a preference for adhesives instead of mechanical fasteners.
Bluetooth adhesive options
One of the most common options is epoxy. Epoxy adhesives are a good choice for the repair and assembly of Bluetooth devices. This is because the adhesive is very good at handling extreme stresses and high temperatures that come as a result of magnets and coils used in gadgets like Bluetooth speakers.
Epoxies can be used as gap-filling options but can take much longer to achieve a full cure. However, the outcome is a chemically resistant and strong bond. The chemical resistance also covers moisture and water resistance, making epoxies a good option for waterproof speakers. Epoxy does not have volatile organic compounds making it one of the environmentally friendly options you can consider.
UV epoxies are an epoxy variation that is resistant and strong. However, these process at a much faster rate when exposed to UV light. When bonding your Bluetooth devices, you must know how fast you want to achieve a full cure. This can help you a great deal in picking the right adhesive.
Cyanoacrylates are a good choice on Bluetooth devices because they are efficient, offer fast cure speed, and are very easy to use since only one component is involved.
Choosing a good adhesive goes a long way. Adhesives can be used together with screws. In this way, they dampen vibrations and reduce the risks involved with speakers coming loose.
How to achieve a strong bond
Speaker surface preparation is very important and can go a long way in achieving the right bond. One of the most important things to do if you want a strong bond is to make sure that the surfaces are dust free. Also, ensure no dirt, oil, or grease is on the surface. The only way to make sure surfaces are ready is to clean them with alcohol or acetone wipes before the application of adhesive. There are some recommended solvents that you can try out.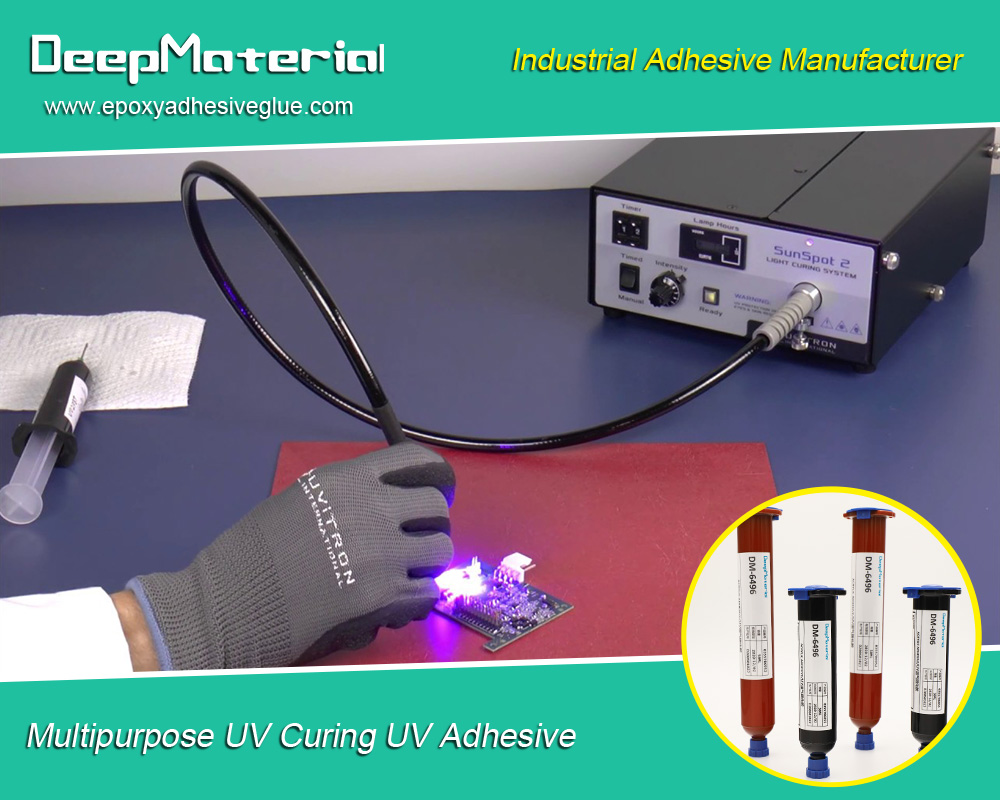 Working with the best manufacturer
At DeepMaterial, you can find many products that can be used for different purposes. There is Bluetooth adhesion that you can consider. These adhesives can be used on different parts of a Bluetooth device regardless of what it is meant for.
The best adhesives should offer good adhesion quality. This is something that we work hard to achieve. We can guide you through the selection process to ensure you find the best for your needs.
For more about bluetooth headset adhesive glue options to consider for bonding products and assembly solutions,you can pay a visit to DeepMaterial at https://www.epoxyadhesiveglue.com/bluetooth-headset-bonding/ for more info.