The need of the best industrial electronic component epoxy adhesive glue manufacturers in china
Best Epoxy Adhesive Glue Manufacturer
The need of the best industrial electronic component epoxy adhesive glue manufacturers in china
DeepMaterial manufactures and supplies the highest quality adhesive solutions for different industrial markets. This includes lighting, LED, white goods, construction, military, and aerospace. One of the most important areas that we cover is electronics. This market is very sensitive and needs high-quality adhesives to ensure that things work as they should.
Finding the best industrial electronics adhesive manufacturer means you can access a wide range of products designed for electronics. We are a leader and the most progressive manufacturer around. We use suitable materials that are perfect for the industry. This includes advanced solutions for soldering. Printed circuit board assembly and semiconductor packaging. With high-quality adhesives from DeepMaterial, you can enhance the efficiency and quality of different electronic components.
Different adhesives for different applications
At DeepMaterial, you can choose an adhesive that is perfect for you. There are options for applications that need low-pressure molding. With the adhesives, you not only bond but also protect the electronics. During low-pressure molding, components need to be placed without any housing. They are encapsulated with hot melt. After molding cools and is completely solidified, the components can be processed. At this point, they have an outer shell protecting them.
With hotmelt molding, one-part adhesives are utilized, which results in a clean, fast, and simple production. The low-pressure applications ensure that the entire process is very gentle and is, therefore, a good option for encapsulating even the most delicate and small components. In addition, a hot melt adhesive can be used.
We have a portfolio of different adhesives that are designed to meet the demands of industrial electronic production. These are tailored to meet some specific requirements in the electronics market. The best thing about our adhesives is that they increase the reliability of different components and modules. We create adhesives that match your specific need and application, which makes us the best industrial electronics adhesive manufacturers.
We also manufacture various thermally conductive and non-corrosive adhesives that are the best for boding circuit substrates. We offer the best solutions for different bonding applications where thermal conductivity and flexibility are a concern. We have versions that are the best for coils, power supplies, transformers, and all sorts of electronic devices that need the best thermal dissipation.
Why you need an adhesive created specifically for electronics
The electronics manufacturing field is diverse, and thousands of applications must be satisfied. Each application comes with its requirement as far as adhesives are concerned. Because of this, most electronic designers have to deal with many challenges associated with tracking down good adhesives for applications. In addition, most manufacturers need to think about its cost. For a good ROI, you need the costs to remain low.
By finding the best electronics adhesives manufacturer, you are guaranteed a good operating option and high quality. At DeepMaterial, we make it very easy to introduce adhesives to a production line. This, in turn, reduces the cycle time.
For electronic applications, adhesives need to be selected carefully to ensure that the user gets maximum performance. The best industrial electronics manufacturers have to deal with high production at times. Since some parts or electronics are mass-produced, having an adhesive that matches the need at hand means that manufacturers can handle things as needed. The adhesive products should offer flexibility to handle contraction and thermal expansion between different materials.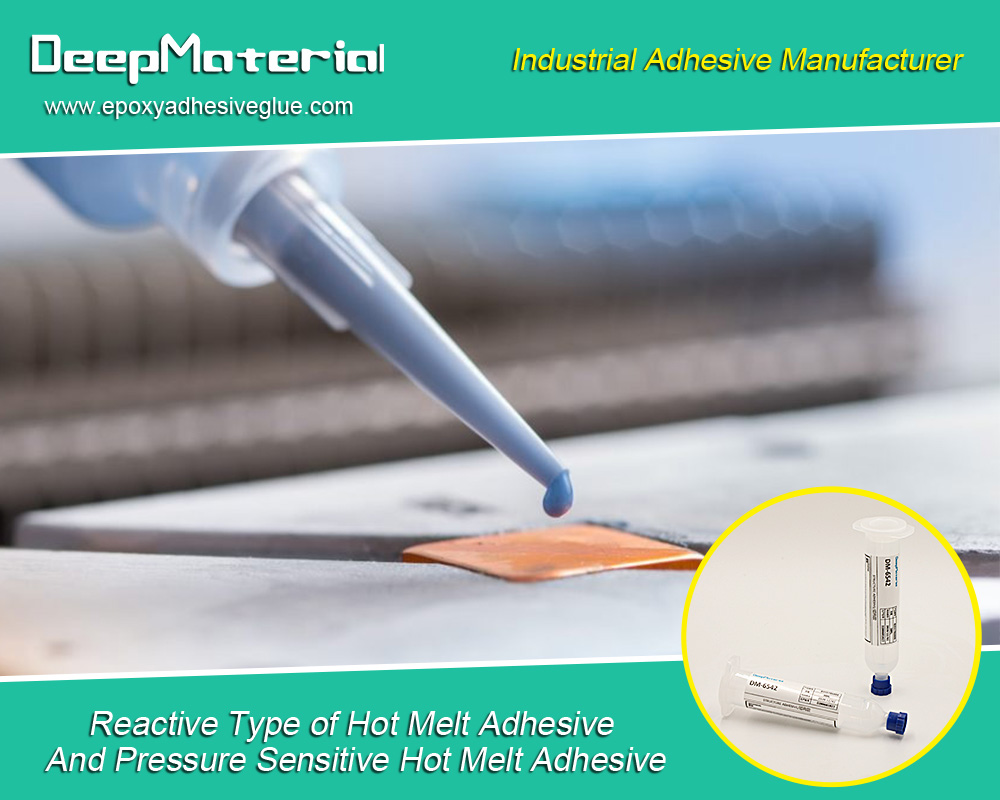 For more about The need of the best industrial electronic component epoxy adhesive glue manufacturers in china,you can pay a visit to DeepMaterial at https://www.epoxyadhesiveglue.com/consumer-electronics-assembly/ for more info.