Qualities of a Good Waterproof Glue for Plastic
Best Epoxy Adhesive Glue Manufacturer
Qualities of a Good Waterproof Glue for Plastic
Plastics are important materials that are used to produce a wide range of products. They are the main components for various consumer goods such as food trays, toys, computers, phones, and so on. Since plastics are workable materials that can be moulded into several shapes, they need glue to keep them together. There are as many glues as there are plastics. With the right type of glue, you can bond any type of plastic material.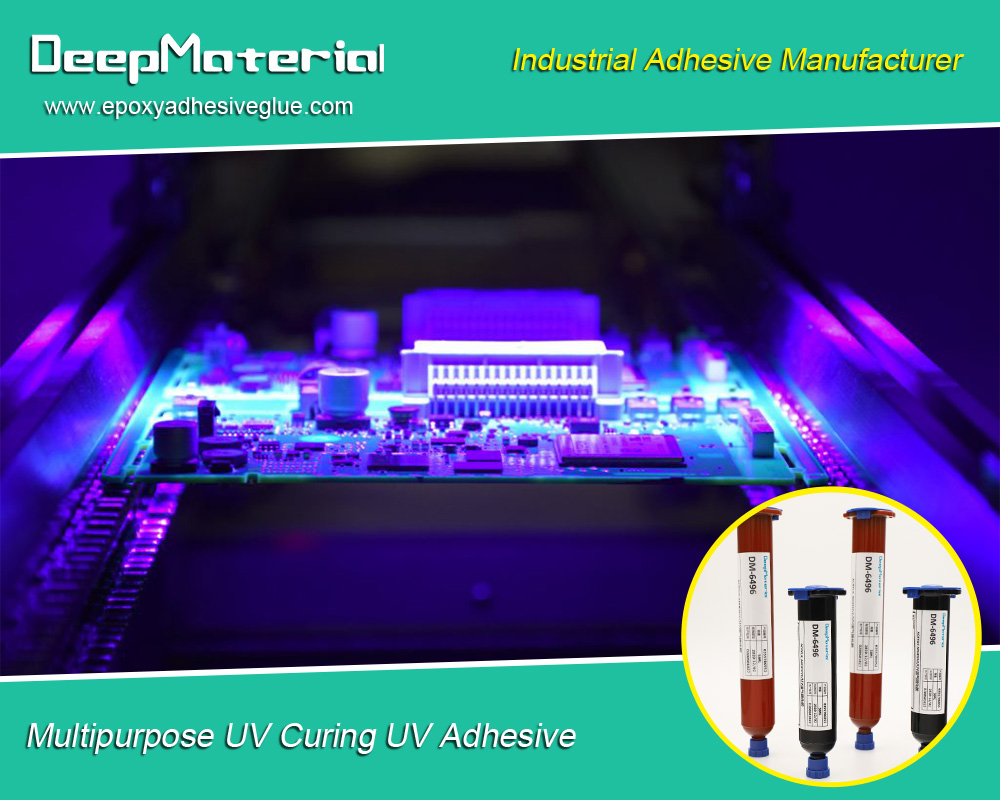 What is waterproof glue for plastic?
Waterproof glue for plastic glue is a bonding paste that is used to join two or more plastics together. They have a special waterproof property which makes them suitable as joint sealants that can retain water. This means that they can also be used to keep water out of a plastic-made product. Plastics are used in numerous applications from spacecraft to toys. The waterproof glue for plastic is great when used for plastic assembly. It is not easily affected by finishes and resists water easily.
Qualities of the waterproof glue for plastic
The waterproof glue for plastic is a useful industrial product that can be applied in the production of various plastic-based products. The special engineering adhesive comes with a wide range of qualities such as:
Great adhesion: This special glue can be used to bond plastics to various other substrates such as metal, ceramic, wood, glass, and stainless steel. This useful industrial property help manufacturers produce versatile and cost-effective products. It is a very good adhesive for bonding composites featuring plastics and any other materials.
Easily polished: The waterproof plastic glue can be polished easily because its performance e does not get affected by finishes.
Non-yellowing: One of the most important functions of an adhesive is its ability to retain its clear colour for a long time. While many other glues are susceptible to turning yellow, waterproof plastic glues retain their colours and never turn yellow with time.
Waterproof: This plastic adhesive comes with exceptional waterproof quality which makes it a very good moisture retainer. It is also used as a sealant for joints to keep water out of a product. The waterproof glue for plastic has a 100% waterproof property.
Fire resistance: The glue for plastic is resistant to fire, which means that the bond provided by the glue will not be susceptible to fire throughout its working life.
Outstanding versatility: This unique glue comes with outstanding versatility. This means that they can be used in various applications to bond various types of plastics. They can also be used at various corners and angles of the plastic product. This glue can be used for both exterior and interior applications.
High strength: As an industrial adhesive, the waterproof glue for plastic comes with a very robust strength that is known to produce durable bonds. This strength usually gets to its maximum value by the time the glue fully cures after bonding has taken place.
Durability: They also produce highly durable bonds that can withstand long-term use and harsh environments in various industries.
Strong glue line: The waterproof glue for plastic produces a tough adhesion line which is known for excellent durability and sandability.
Tolerates finishes: This is a special type of engineered glue that works with all paints and coatings. Its ability to work with all types of finishes means that it will not be compromised when it gets coated or painted over.
Long workable time: many waterproof plastic glues come with long workable times which means that they usually provide enough time for you to assemble the various parts of the product.
Fast curing time: The plastic waterproof glue offers fast setting times. This means that you only need shorter press times which means increased production output.
Gap filling: Thanks to its waterproof and dense properties, the waterproof plastic glue can be used to fill gaps in products. The adhesive can be used to seal off gaps and cracks to make the surface smooth.
Solvent free: The plastic waterproof glue is free from solvent which is a very important quality for producing sustainable bonds.
Excellent resistant properties: Apart from its fire resistance benefit, the waterproof glue for plastic comes with exceptional resistance to abrasion and chemicals. They are also known for resisting vibrations, shocks, and intense impacts. This special glue can also easily resist the impacts of high temperatures on the plastic bond.
Thermal conductivity: Waterproof plastic glues can be used in special applications where they are expected to conduct electricity. This is very useful where plastics are used as electronic products and so on.
Optical transmission: The waterproof plastic glue can be used effectively in a location where optical transmission is needed. This is used to enhance the visibility of certain elements in the product.
Low outgassing: The fact this waterproof glue has low outgassing properties makes it an exceptional option for many industrial applications. This is because many industrial adhesives are expected to possess this special mechanical property.
Plastic waterproof glues for industrial use
Waterproof glue for plastics is used in various industrial applications and consists of a long line of adhesive products. These include polyamides, acrylics, silicones, polyurethanes, and epoxies. There are also specially engineered products such as cyanoacrylates and anaerobic. Plastic glues can also be supplied as one- or two-part systems. The products can be made to cure at ordinary room temperatures when exposed to UV light or heat.
Packaging of waterproof glue for plastics
Plastic waterproof glue is packaged and supplied in various ways. Due to their applications, they can be packaged in a certain way to make application easy and fast. They can be packaged in plastic and metal containers, drums, jars, cartridges, bubble packs, and syringes. In addition, they can be packaged easily for convenience with frozen and premixed syringes.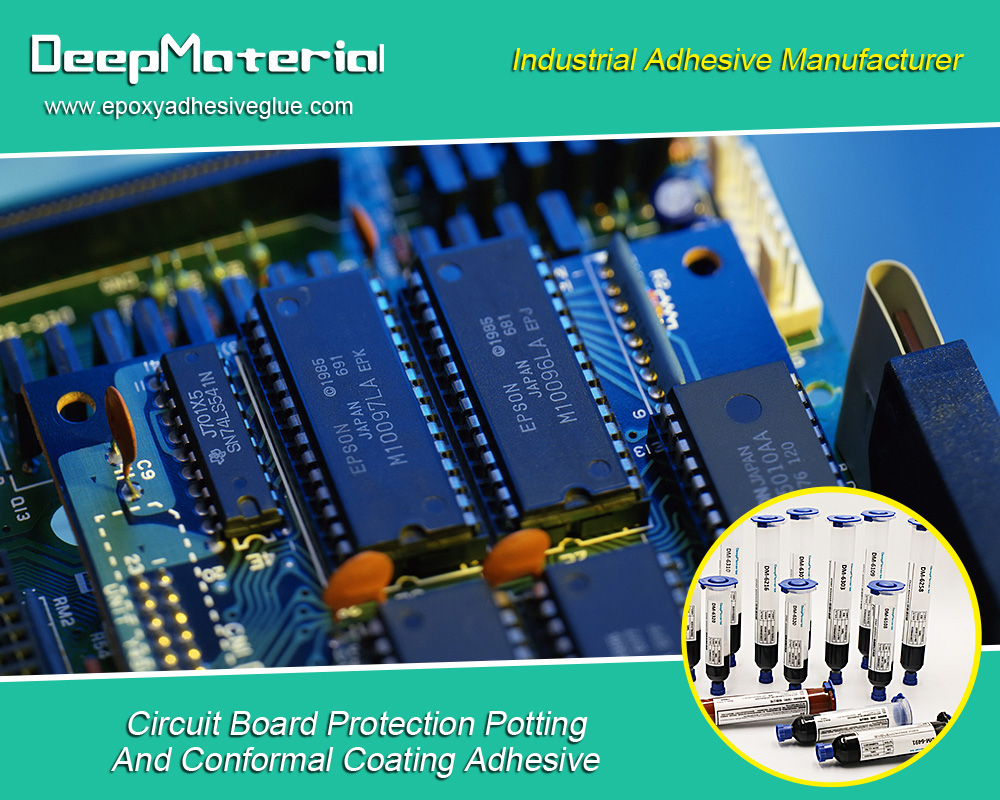 Waterproof glue for plastics: Applications
Thanks to its wide range of mechanical properties, the waterproof glue for plastics can be used in various applications. This includes:
Microelectronics and Electronics
Tanks
Engine cooling systems
Electronic controllers
PC Boards
Solar Panels
Sensors
Connector sealing
Power Generators
Hydraulic components
Diagnostic equipment
Orthopaedic devices
Imaging systems
Fibre optics
Structural panels
For more about choosing the Good Waterproof Glue for Plastic, you can pay a visit to DeepMaterial at https://www.epoxyadhesiveglue.com/category/epoxy-adhesives-glue/ for more info.