New possibilities await electronic manufacturers with Display Bonding Adhesives
Best Epoxy Adhesive Glue Manufacturer
New possibilities await electronic manufacturers with Display Bonding Adhesives
Display units and screens are key to electronic products. These important components of many electronic devices are made possible by superior adhesives and glues. As fragile electrical components, they are formed by the use of adhesives. Display bonding adhesives help electronics manufacturers to create a wide range of LCDs, LEDs, OLEDs, and other display units.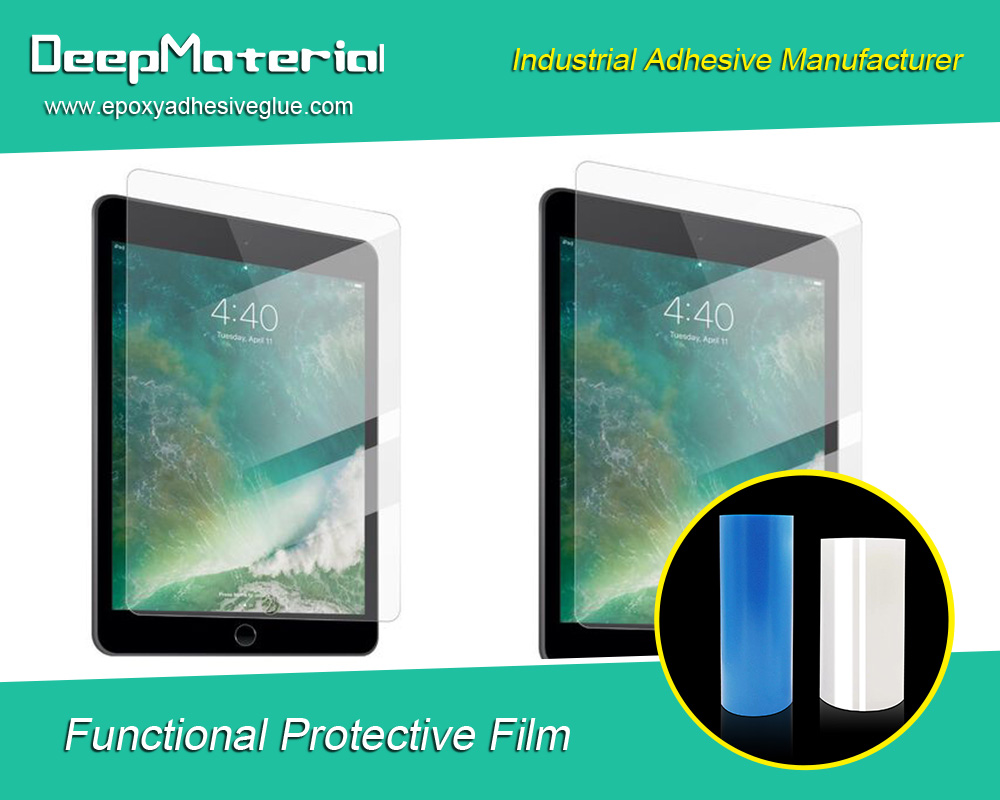 What are Display Bonding Adhesives?
Display Adhesives are industrial binders that are applied when bonding the various components of a touchscreen or a display together. As optically clear adhesives, display bonding glues do not interact with the visibility of the screens or display units. As optically clear adhesives (OCAs), display bonding glues are very transparent and are extensively applied for binding visually clear materials. The result is usually an optically clear lamination that does not have any distortions or bubbles.
Composition of display bonding adhesives
Possessing rugged engineering properties, display bonding glues are made from some of the best adhesive bases. Due to the wide range of adhesive bonding, we have for the electronics industry, it is possible to get various options from the following:
Epoxy

Silicone

Polyurethane (PU)

Polyvinyl Acetate (PVA)

Acrylic
Applications of display bonding adhesives
Display bonding adhesives are used widely by electronics manufacturers. Because they are versatile binding agents, they can be used to create new possibilities in the industry. From the production of high-resolution mobile devices to the fabrication of large outdoor advertising display instruments. Thanks to optically clear adhesives being versatile, they can be used to bond various optically clear substrates together. These substrates are put together to create a screen or a display unit. In typical applications, they are usually used to bond these key materials used in the industry. These adhesives are used to bond the following engineered materials:
Glass

Indium Tin Oxide (ITOs)

Acrylic Poly-methyl Methacrylate (PMMA)

Polyethylene Terephthalate (PETT)
In commercial electronics production facilities, the adhesives effectively unify all of these engineered materials. The result? You get unique and superior optically clear lamination that can be customized to specific applications.
Used for producing advanced OLED, LED, and LCD screens
Display bonding adhesives possess special chemical properties due to their nature of application. Electronic manufacturers rely on these optically clear adhesives to produce superior screen/visual display units. These adhesives can be applied in electronic product assembly facilities to create complex optically clear layers. This enhances the screen view by transmitting maximum light through a process known as optimal refraction. They work to enhance optical clarity and contrast ratio as well as reduce the total amount of light reflected. This combination of possibilities helps to improve the readability and viewability of OLED, LED, and LCD screens that have been produced in optically clear layers. Optically clear adhesives are versatile as well as easily Customizable. They can be used along with a wide range of integrated display solutions to enhance the possibilities of the final screen result. This helps create advanced screen/display solutions.
Optically clear adhesives for screens and display units
Display bonding adhesives as optically clear glues are used primarily in important electronics components. They are the primary binding agents used in advanced touch screens, touch panels, and display units. These are essential screen/display components that are widely used in the industry. These adhesives are applied when bonding multiple layers to create optically clear lamination. They provide secure bonds for joining different electronic components such as protective covers, capacitive touch panels, liquid crystal displays, backlights, and touch screens. With display adhesives for bonding, you can transmit about 100% light. This is possible because these adhesives are engineered as optically clear glueing materials. They provide very aggressive bond strengths while offering a minimal thickness. The minimal thickness helps eliminate any visual distortion to the screen clearance and quality. Most display bonding adhesives are described as optically clear adhesives. This means that they are designed in such a way that they will not distort the screen clarity.
Versatility and availability
The electronics industry relies on a wide range of display bonding adhesives for bonding numerous components. This is why manufacturers of these display component glues usually have a wide selection of products for their customers to choose from. In addition to this, they can also formulate custom display bonding glues for product assembly facilities looking to push the frontiers of electronics product manufacturing even further.  Display adhesives can be produced into different formulation variants to cater to their wide application range.
Superior engineering properties of display adhesives
Display adhesive bonds also feature special engineering qualities that many manufacturers desire. Possessing superior mechanical and optical attachment properties, they ensure durable and rugged bonds. As the electronics industry uses optically clear lamination extensively, display bond adhesives help make these complex arrangements possible. With the adhesives, the lamination benefit from great adhesion. They also possess very high peel strengths that make them durable. As adhesives that boast superior engineering properties, these glues have remarkable dimensional stability. In addition, they also eliminate whitening over time while also offering low shrinkage abilities. When display units made from lamination are integrated with display adhesives (optically clear glues), they create optically clear lamination with long-lasting and rugged bonds.
Display bonding adhesives: New possibilities for electronic manufacturers
Display bonding adhesives represent a wide range of possibilities for electronic manufacturers to maximize the benefits to their businesses. On application, these glues do more than hold the different components of the screen/display together. Display bonding glues are a part of the new materials that are engineered to promote the production of superior display parts. Display components are indispensable to the electronic/electrical industry. When you make use of top-grade display bonding glues, they work to maximize the display vivacity of the screen. They also enforce display protection and enhancement.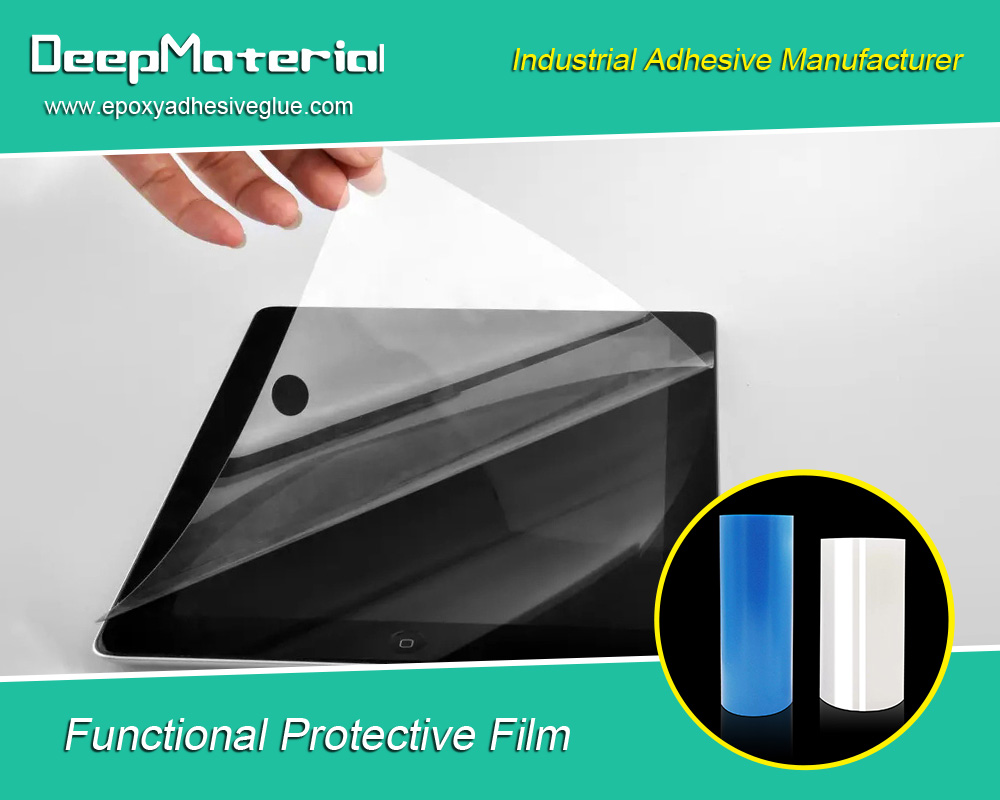 Getting commercial display bonding adhesives
Many electronics production facilities can access the new possibilities in the industry by ordering their display bonding adhesives. Glue manufacturers have the precision and expertise to produce all types of screen bonding adhesives based on any requirements and specifications. Many adhesive manufacturers have great capabilities and extensive supplier relationships to produce all types of custom or generic display adhesives. They can supply the right adhesive products for even the most demanding optics and display applications. From mass production to quick prototypes, these manufacturers have the knowledge, capacity, and speed to meet all types of demands for display bonding adhesives.
For more about display bonding adhesives solutions that work for lens and displays optical contact bonding,you can pay a visit to DeepMaterial at https://www.epoxyadhesiveglue.com/display-shading-glue/ for more info.