Best UV curable adhesives glue from china uv adhesive manufacturers deepmaterial
Best Adhesive Provider
Best UV curable adhesives glue from china uv adhesive manufacturers deepmaterial
The best UV-curable adhesives can quickly cure after light exposure at the right intensity and wavelength. These are solvent-free one-component adhesives and are ideal for different applications involving plastic and glass that need to convey visible or UV light after bonding to substrates such as metals.
These UV-curable adhesives are often used in industries that handle things like art glass and munitions. UV glues are the best choice to achieve clarity and strength. Specialty glass adhesives are also needed in beveled glass industries to provide a controlled cure.
There are industries where fast-cure processes are needed. The best UV-curable adhesives are adaptable to such applications and offer the most desired cure. The cure time usually depends on different parameters, which can be easily adjusted to the distance from light or the light intensity. At times, an additional lamp can be added to the production line.
For manual assemblies, curable adhesives can be used as well. These adhesives don't cure until they are exposed to light, meaning that fine adjustments can be made, and proper alignment before they bond.
Different viscosities are available, making automated and manual dispensing possible.
Associated benefits
Various benefits are associated with the best UV-curable adhesives. These include:
High-strength bonds: After curing, the resulting bond is very strong
The adhesives only cure after they are exposed to light. This is a great benefit because it allows you to align the parts before bonding begins. You can make adjustments as desired for a perfect outcome.
You can easily adjust the cure speed. This can be done by adding more lamps to the production line. This allows you to make the production process even faster.
The adhesives are solvent-free. This is to say they are nonflammable, which makes them a safer choice
They are single-part adhesives. You don't need to measure and mix in certain ratios for that perfect outcome.
Since they are completely solid, it means there is no waste
With these options, you save energy. The UV lamps require very little electricity than in cases where heat cure ovens are used for epoxies
There are great space savings since these lamps need very little space compared to cure oven types of tunnels
Appearance: the UV adhesive comes in colorless formulations. This is what makes them a welcome choice for optical applications.
The best UV-curable adhesives are available in different chemistries. Some glues require curing with moisture heat, activator, or metal anaerobically.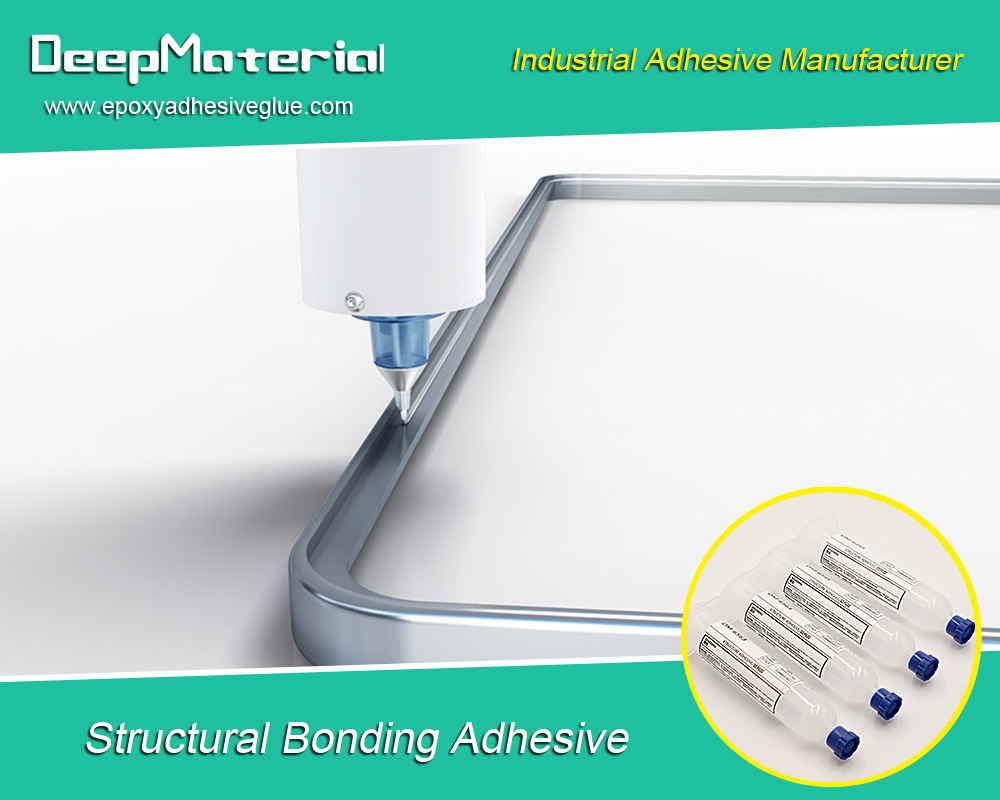 Best UV adhesives from DeepMaterial
You need to work with the best manufacturer to get all the desired outcomes from your adhesives. This ensures that things get done the right way. You have to find a good manufacturer to source the products from. At DeepMaterial, we have a wide range of UV-curable adhesives that can be used in various industries and applications. We engage in the research and development of some of the best adhesives that you can find. Finding the best UV-curable adhesives for your processes guarantees you the best outcomes. Getting it right means some of the most superior bonds at the end of the day.
For more about best UV curable adhesives glue from china uv adhesive manufacturers deepmaterial,you can pay a visit to DeepMaterial at https://www.epoxyadhesiveglue.com/category/uv-curable-adhesives/ for more info.