Best industrial high temperature home appliance non yellowing adhesive sealant manufacturers in UK
Best Epoxy Adhesive Glue Manufacturer
Best industrial high temperature home appliance non yellowing adhesive sealant manufacturers in UK
There are different industrial appliance adhesive manufacturers within the UK region. Each of these companies usually have its own unique products to offer the market. However, you need to be aware that not every company is actually worth patronizing. This is because in most cases, their products are not good enough. The problem is that choosing the most trusted companies to partner with and get access to high-quality adhesive products is not easy.
This article will be helping you out. Its goal is to list out some of the best industrial appliance adhesive manufactures in United Kingdom. These companies have made their marks in this field over the years therefore, can be trusted.
Scott Bader
Scott Bader is a company in Wellingborough which came into existence in 1921. It has proven to be one of the power houses in the United Kingdom once compared with most Industrial Appliance Adhesive Manufacturers within such region. Apart from being able to generate millions of pounds over the years, its workforce is quite huge. It has different ranges of adhesive products that you can take advantage of today. These could be:
• Crestabond
• Crestafix
• Crestomer
It should be noted that each of these adhesive products are unique in terms of features and functionalities. You need to understand the purpose for which they are meant for in order to get the best results. Crestafix seems to be more versatile as an adhesive. Thus, it can prove perfect once used in appliances.
Hodgson Sealants
There is no doubting the fact that Hodgson Sealants remains one of the best industrial appliance adhesive manufacturers around the UK. Its products are nothing short of impressive given their features and functionalities are not compromised in any way. It has managed to win the hearts of many companies in the United Kingdom due to its premium products. Some of its products are:
• Acrylic
• Hybrid sealants
• Silicone
• Acrylics
• Mastics
• Putty and glazing compounds
• Tapes
• And many others
The hybrid sealants that this company manufactures are truly one of a kind. Apart from possessing the elastic feature that sealants are known for, they also have the potentials of adhesives. In case you are still doubting, this means they are durable and can be used for various purposes. Whether you need it for filling, bonding or sealing, this is the right adhesive product to use. It is perfect for appliances and other items.
Unika
Unika is another company in the UK that truly deserves to be mentioned on this list as one of the best around. The adhesives you will come across here are of very high -quality. Since 1987, it has been supplying the market with products like these. It is true that there are lots of Industrial Appliance Adhesive Manufacturers. However, you need to understand that many of them usually fall short when it comes to making the right adhesives available.
It should be noted that although people have claimed to use these adhesives for their appliances, they are mostly ideal for kitchen and furniture pieces whether it is kitchen worktop or fitters, these are just going to give you the best results. Surfaces they can be used on are Porcelain, compact laminate, Quartz, Granite, and solid surfaces. Its products are also in support of a sustainable environment. This makes them safe and user-friendly.
Permabond
The very first time this company delved into the adhesive market was during the 70s. Its industrial adhesives products are not only of various ranges or categories. They are also state-of-the-art products that live up to their claims. In fact, its adhesives are used in various markets and industries today. Some of its products are:
• MS Polymers
• UV Light Curable Adhesives & Coatings
• Polyurethanes
• Cyanoacrylate Adhesives (also known as instant adhesives)
• Epoxies
• Structural Acrylic Adhesives
• and many more
Are you still confused about which one can be used in your appliance? There is no need to worry as acrylic adhesives can help out in such regard. They are also perfect for neoprene, polycarbonates, polyesters and glass. For best results, it is always recommended that you find out the exact purpose which an adhesive has been manufactured to carry out. However, Permabond is a reputable company with great reputation.
Chemique
Chemique is a company that has been operating since 1985 in the United Kingdom. The adhesives that it tends to offer are meant to serve different categories of customers in terms of needs and expectations. These could be items like aircraft adhesives, manufacturing adhesives, aerosol adhesive, flooring adhesives, foam bonding adhesives, and laminating adhesives. These products have been well-researched by experts and top professionals in the industry. Such is in a bid to ensure end-users are getting nothing but the very best of adhesives.
Are you executing any kind of electrical project that would require adhesive? Do you know that not all adhesives are good enough? There is no need to be worried though because Chemique is existing to meet all of your needs without any compromise. Its manufacturing adhesives are perfect for appliances. This is due to their highly flexible nature which makes it possible for them to be put to various uses.
MRI Polytech
This is another UK-based company that is worth mentioning in this post. Its adhesive solutions are not only flexible but also highly innovative. They have been well-researched to ensure end-users like you get the best results. With this company, you will also get access to different kinds of adhesives. It is all about finding the right product that can help you adhere surfaces of appliances in the most perfect manner.
Therefore, these are signs or proofs that MRI polytech is a company that is capable of meeting your needs without any compromise. Its products are considered safe thus, have been certified and approved by relevant government authorities. Some of them are polytrak, polyplay, polysport, polypool, polystone, pure-flex and many more.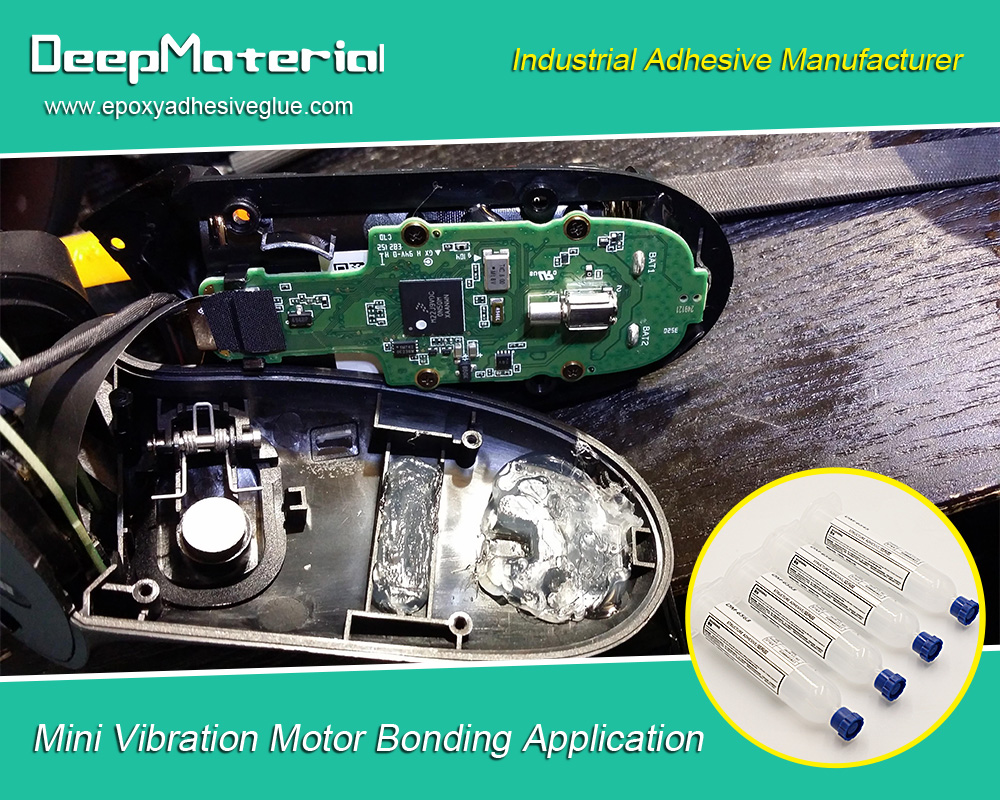 Conclusion
Based on the above, it is clear that there are lots of reliable options you can explore when trying to choose industrial appliance adhesive manufacturers to patronize in UK. The companies outlined here have been well-researched. Therefore, they can deliver and meet your expectations.
For more about best industrial high temperature home appliance non yellowing adhesive sealant manufacturers in UK,you can pay a visit to DeepMaterial at https://www.epoxyadhesiveglue.com/household-appliance-assembly/ for more info.